Bio-Tee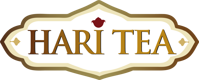 Holen Sie sich den Tempel nach Hause / Bring the temple home
Inspired by a tradition of herbal healing we bring you four categories, the same ones we seek to reach a balanced and harmonious life. Each of these teas are the perfect partner for the state of our souls. Opening a box of Hari Tea is like opening the gates of a temple. The packaging, the names and the sophisticated (formulas) blends encourage you to experience the delicious & exotic flavours of Hari Tea. Discover our premium, cotton tea bags, all expertly packaged to preserve the fragrance. This way the intensity of the herbs & spices can live longer.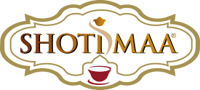 Öffnen Sie Ihr Potenzial / Open your potential
Organic infusions inspired by the necessities of daily living. We take a holistic approach to considering health. Traditional and not-so-traditional herbs & spices are blended to give an experience of meditative well-being. And perhaps the biggest comfort of all: Shoti Maa teas are simply delicious. Everyone loves a good cup of Tea.