Startseite
Original hausgemachte Chilisauce / Original Home-made Products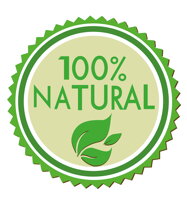 Versand/Shipping

AT, BE, DE, DK, EE, FI, FR, GR, HU, HR, CH, IE, IT, LT, LV, LU, NL, PL, PT, RO, SE, SI, UK.


Große Auswahl an Chili-Produkten für Sie, wie Saucen, getrocknete Chilis, Geschenkboxen, Chili-Sets. Wir kultivieren viele Sorten von Chilischoten, die wir zu originellen hausgemachten Produkten verarbeiten, was unsere Spezialität ist. Unser gesamtes Angebot stammt aus in der Slowakei angebautem Chili.
Chilli Manufaktura ist ein Familienbetrieb mit Anbau von Chilischoten und der traditionellen Verarbeitung von Gemüse und Früchten. Es ist ein Vorbild ehrlicher Lebensmittelproduktion, inspiriert von traditionell verarbeiteten natürlichen Rohstoffen unserer Region.
Natürliche Produkte, die keine Substanzen, chemische Konservierungsstoffe, Verdickungsmittel, Stärke enthalten, werden sicherlich auch ihren Platz und ihre Beliebtheit auf Ihrem Tisch finden - 100% NATÜRLICH.
--------------------------------------
Wide range of chilli products for you, such as sauces, dried chillies, gift boxes, chilli sets. We crop a lot of varieties of chili peppers, which we process into original home-made products, which is our specialty. Our entire offer is from chilli cultivated in Slovakia.
Chilli Manufaktura is a family farm with cultivation of chili peppers and the traditional processing of vegetables and fruits. It is a model of honest food production inspired by traditionally processed natural raw materials of our region.
Natural products that do not contain any substances, chemical preservatives, thickeners, starches will certainly find their place and popularity on your table, too - 100% NATURAL.
NEWS: